If you are brand new to sewing and don't want to make a huge investment into a new hobby, or if you are on a tight budget, there are many good machines out there for you.
If you still want to shop brand new here are some options. Also, purchasing used from a reliable seller can also help you find a quality machine at a good price.
Brother 1100PRW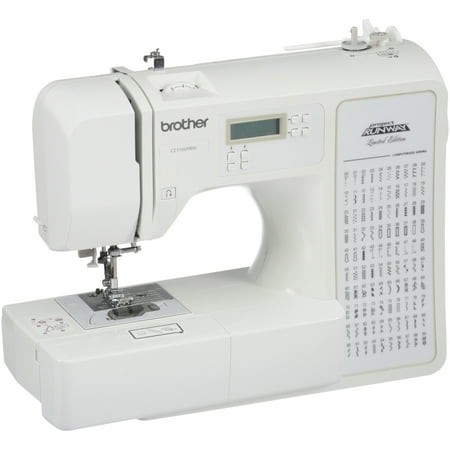 The Brother 1100PRW gives you the smooth easy to use computerized experience without the hefty price tag. With plenty of decorative stitches, extra presser feet, and a horizontal spool pin it is a solid choice. This model is only sold at Wal-Mart and is not always available, but when it is, is usually offered for less than $100. They recently released a newer model, the 1125PRW, but I haven't used that model yet, and I would not pay more than $115 for it.
Basic Mechanical Models
If $100 is out of your price range there are a lot of Mechanical Sewing Machines that are available for less. They will get the job done and are a great way to start if you are on a budget. When I first started teaching sewing our budget was practically non-existent. I had to find machines for $75. We used the Brother XL2600i, which is no longer available. I definitely prefer the computerized models, but these sewing machines made it through 2 years of sewing classes with 7th and 8th grade students. They are dependable, durable, and allow you to enjoy the experience of sewing without breaking the bank.
The XR3774 is a similar model that is now available.